Write Engaging Website Copy With the Help of Our
Free
AI Software
Getting people to your website is half the battle — the other half is keeping them there. Once someone visits your website, they want engaging content that gives them the information they need. If they can't find what they're looking for or if the copy is bland, they're likely to leave without converting or clicking through your site. However, creating engaging, SEO-optimized, relevant website copy is easier said than done. It takes time to write, research and refine. Not every company has the resources to hire quality copywriters, and internal teams don't always have the time to dedicate to creating content themselves. So, what's the solution? The answer is Contentedge.
Contetendge is a powerful AI writing assistant that can create top-quality website content in seconds. This content sounds like it was written by a professional instead of a bot. Whether you need website copy for your pillar pages, blogs or any other type of copy, Contentedge can help.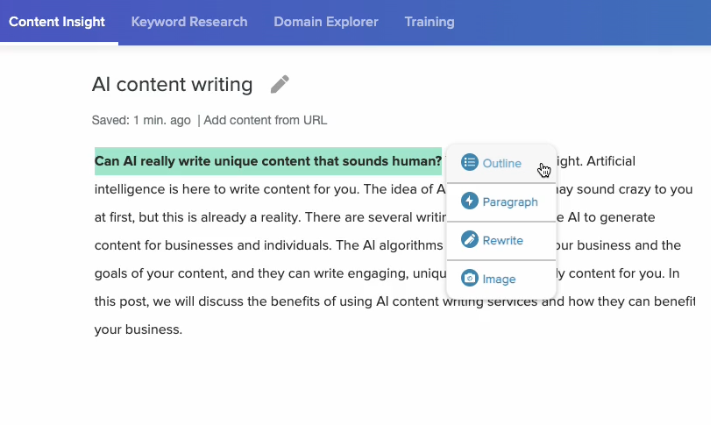 How does Contentedge deliver this high-quality website content? Our tool uses artificial intelligence that is trained to replicate human language. All you have to do is choose the options you want, plug in your keyword headline and provide the AI assistant with a short description to guide the content. With these parameters in place, our writing assistant will get to work creating unique, natural-sounding, SEO-optimized content in 15 seconds or less.
Contentedge also puts powerful SEO tools in your hands. To create the best webpages that serve user intent while also appeasing the search algorithms, you need to have the right SEO strategy in place. Our tool will highlight power keywords, suggest semantic keywords and provide you with analytics and insights on your webpages. We also provide you with competitor analysis tools to see how you're stacking up.
By pulling from millions of data points and the top-ranking content on the web, our AI writing assistant can generate fresh content that is built to help you rank higher and keep users engaged. Once you have Contentedge on your side, your website is going to be that much better.
Quickly and Easily Create Website Content in Seconds With Artificial Intelligence
The way our tool can create content so quickly and easily is through GPT-3, which powers our advanced AI tool.
GPT-3, or Generative Pre-Trained Transformer 3, is a neural network language model that uses machine learning to train itself to mimic natural human speech. Typically, you'd expect AI-generated content to sound stilted and awkward, but with GPT-3, your content sounds like it was written by a professional. With just one short prompt, it can create the unique, engaging webpages your website needs. The tool builds off the prompt and replicates speech patterns. Your readers won't even realize they're reading AI-generated content.
Our tool will take your parameters into account and ensure your content is unique to your website and optimized how you need it to be optimized. Whether you're building a brand new page or optimizing an existing one, Contentedge will produce the best results possible in a fraction of the time.
Improve Website Engagement With Highly Relevant Contextual Content
It's one thing to optimize your content for SEO, but you also need to provide webpages that are highly engaging for readers. Contextual content can increase engagement and keep your target audience on the page. Contentedge can create that contextual content you need to get reader interest and turn that into conversions.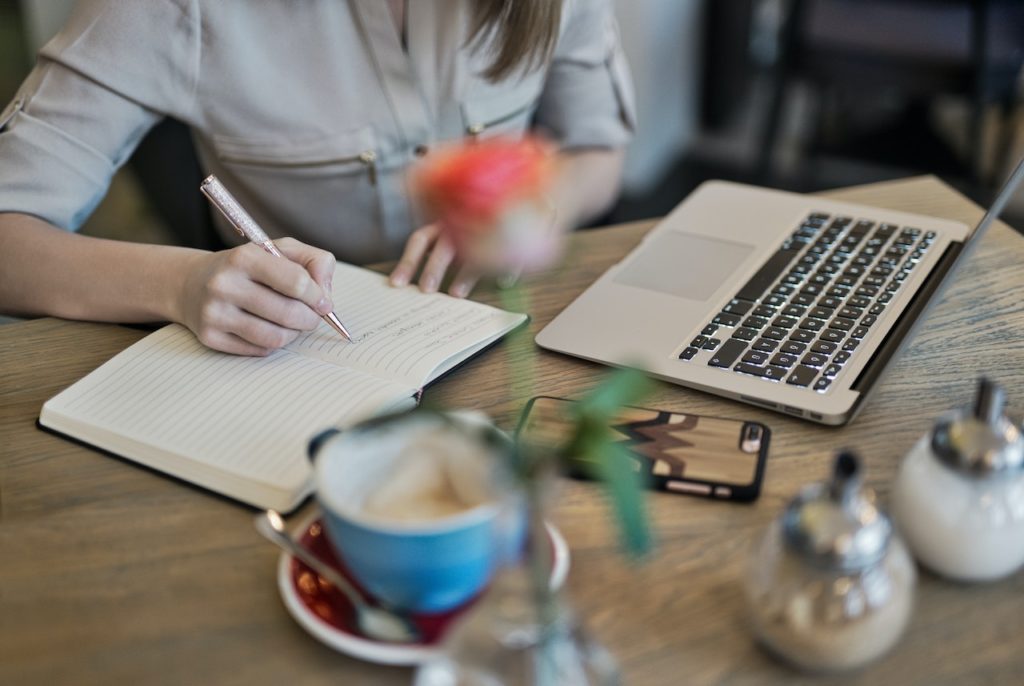 Authors Can Turn Copy Around More Quickly With Our App
If you already have freelancers or an internal team of copywriters, Contentedge can help you too. No matter how long someone has been writing website copy, time is always a factor. Deadlines get missed, burnout happens, writer's block sets in and the process is delayed. With Contentedge, writers can turn articles around quicker than ever, allowing them to focus on content strategy and bigger projects.
You can crush writer's block and leave missed deadlines in the past. Contentedge can knock out just about anything in only 15 seconds. This allows content to be more consistent, it helps writers produce better content and it clears out the content pipeline so things always stay moving. Contentedge makes sure you always have an active blog and that your webpages are the best they can be.
Sign up Today to Start Writing for Free
The future of copywriting is here. With Contentedge, contextual web pages, SEO-optimized blogs, and engaging landing pages can all be completed in seconds. Your readers will assume everything was written by a talented professional copywriter when it's really Contentedge doing the magic behind the scenes.
Start writing with Contentedge today for free! Give our tool a try and see how it can help your website